I am Sarah Cain, The Crusader Gal. I am a political and cultural commentator. I make videos about the decline of the West and I write the Homefront Crusade newsletter. Originally from England, I laud the traditional Christian values that have so far prevented America from succumbing to the darkness that envelops Europe. America is, nonetheless, on a slope that most cannot see, and I am working to awaken Americans to that reality.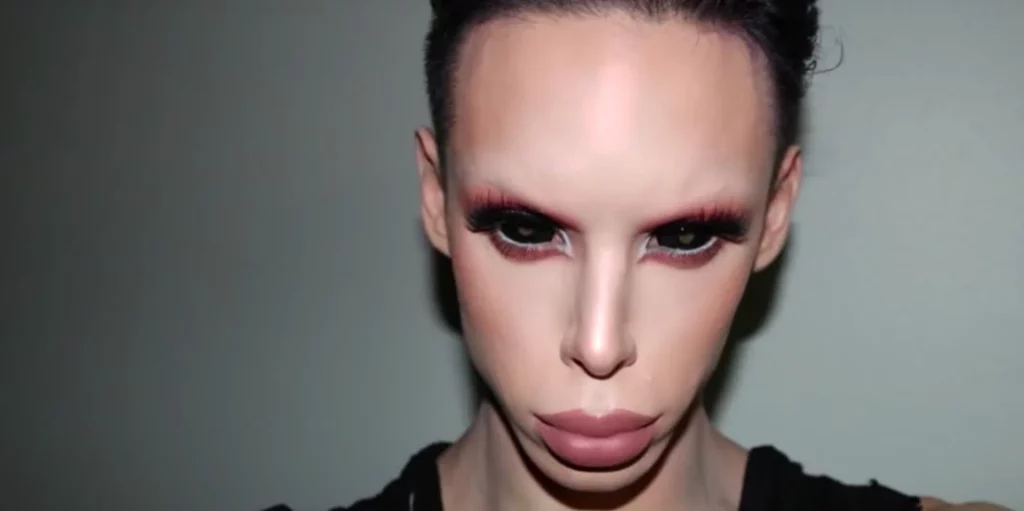 Latest Article
Dying to Stand Out
A 26-year-old man who spent $50,000 to make himself look like a genderless alien shows us the egocentricity that is endemic throughout the LGBT movement, and which causes young people to destroy themselves in their drive to matter.
Support the Effort
Supporters like you keep the project going.
---
Make a one-time donation via Credit Card, Venmo, Gab Pay, or CashApp.
Subscribe to automatically make a monthly contribution.
Purchase a T-shirt or Mug.