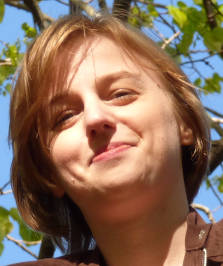 Thank you for considering making a donation. I try to minimize asking for monetary assistance in my media presentations. It is fairly tacky and distracts away from the more important messages. Nevertheless, I am asking for your help here and now.
I have been financially choked and I am being actively shadow banned by various Internet companies. I realize that am not alone in this plight, as countless conservatives have been targeted for being de-personed. The communists have arrived in America and Europe, so people like me are being vanquished to the digital gulag by the modern thought police, without so much as a re-education program.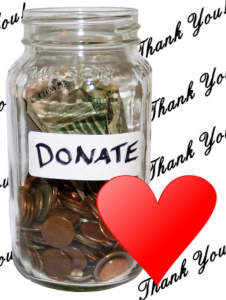 I want people to know that my work is about issues that are more important than money. Otherwise, I would have already found work that much better pays the bills. I do this sort of work because money can be replaced, but our basic rights once lost, are not so easily returned.
Sadly, a free press is just an idealistic fantasy, because nothing about it is free. Somebody is always paying for it, and these somebodies are either paying to get the truth, or they are paying for lies that they wish to perpetuate. This is why a diversity of journalism, which the communists and leftists amongst us so wish to destroy, is the lifeblood of freedom. With a diversity of journalism, a person will eventually be able to find his way toward the outlets which are truthful. This is a trend that our opponents are attempting to halt in the most despicable of ways, as they witness people en mass flocking to independent journalists, such as myself, while departing from the discredited media of yesteryear.
On the front lines of the fight to save humanity and truth itself, it appears that the good guys (conservatives and Christians) are slowly winning the war in the States, but losing all of the key battles. We (Health Wyze Media) have been hammered and hurt in multiple ways ourselves. We have also seen good leaders utterly destroyed through Internet bans and banking bans. Both of which should be made illegal. For now, we simply can assure our readers and viewers that we are not dead yet.
I shall continue for as long as God sees fit. In the meantime, I shall most graciously and gladly accept any help that you could offer. There actually is some truth to that cliché, "freedom isn't free".
SubscribeStar Monthly Subscriptions

The best way to make monthly donations is to get a SubscribeStar subscription. The SubscribeStar service is essentially a much more decent alternative to Patreon, and unlike Patreon, it respects free speech. Please note that I can accept donations from PayPal accounts through my main donation system (top) but SubscribeStar cannot accept payments from PayPal.
Other Ways to Help
Zelle Donations

If you have the Zelle app installed on your phone, or if your bank offers Zelle transfers, you can use it to donate. Most large banks are already on the Zelle network. Zelle transactions are fast and convenient. It is the most popular program for person-to-person transfers. You can donate to me using this e-mail address: donations@crusadergal.com
Be aware that this e-mail address is not used for normal correspondence and it is not checked often. To reach me quickly and reliably, use the contact page.
Donate via Gab Pay
In response to the long list of content creators and business owners who have been left without an ability to perform basic banking due to modern canceling, the good folks at Gab came up with their own system. Gab Pay works through bank transfers instead of credit cards, to cut out the middle men who act as censors. I'm proud to accept donations through Gab Pay.
Donate via Venmo
You can donate to me using Venmo on your computer or phone. Just use my username: @CrusaderGal.
Donate via the Brave Browser (free)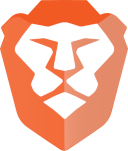 People who use the Brave Browser may donate using Brave's credit system. Brave credits are freely given to Brave users and then they can be ascribed to whatever sites that one wishes to sponsor. Watch my video which explains Brave credits. Note that Apple phone users are no longer allowed to freely fund people like me, due to an Apple policy. I did a video about this.
My Amazon Wish List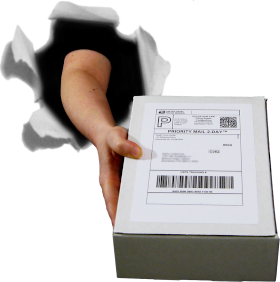 Another way that you can assist is by purchasing work-related items that are on my Amazon wish list. Amazon will automatically send these directly to me. It is a way to know exactly how your donation will be used. Depending upon our current needs, items on the wish list can range from $10 USD to $500. The items are usually on the lower end of cost.
Send Donations or Items
If you would like to donate by check or money order, or have something you would like to send, please use the following address:
The Crusader Gal
PO Box 20564
Winston Salem, NC 27120
Even More Ways To Help
PayPal Donations
Branded Merchandise (T-shirts, mugs, etc.)
Shoulders of Saints (another project of mine)
Bitcoin Donations: 16ZcMaXjzEKbHbqGVWzCEZhPtvRfqtMXhn