Thank you for considering a donation in support of my work. I know that it has been a while since the economy could be considered strong. I am aware of the rising cost of utilities and groceries — even if the regime denies these realities. Inflation has affected me and you.
There are few things that I loathe more than asking for money, which is why I so rarely mention it, but this is the place for that discussion. Without the help of people like yourself, I couldn't do what I do. That's not a cliché. It's simply the truth. There are no big brands bold enough to stand behind what I say. I can understand why, for we live in a culture that is built on degeneracy and lies.
I hope that when I write and speak on video, I give voice to people who cannot speak the truth without job-loss or other reprisal. That is what I have heard from many of you. It's one of the principal reasons that I keep going. Please help me to keep doing it.
Donating $6 monthly or more? If you use the same e-mail address for your Substack account, I'll upgrade your account over there. If you're using a different e-mail address, just be sure to let me know.
Other Ways to Help
SubscribeStar (Monthly Subscriptions)

If you are familiar with Patreon, then simply know that SubscribeStar functions exactly the same way, but doesn't ban creators for ill-defined "hate speech", as Patreon does. It is a simple way to enable easy monthly donations. There are various levels of subscriptions available, depending upon what you are able to give. Please never put yourself in financial difficulty on my account. I appreciate whatever help you can provide, but take care of your family first. Sign up at SubscribeStar.
Zelle Donations

If you have the Zelle app installed on your phone, or if your bank offers Zelle transfers, you can use it to donate. Most large banks are already on the Zelle network. Zelle transactions are fast and convenient. It is the most popular program for person-to-person transfers. You can donate to me using this e-mail address: donations@crusadergal.com
Donate via Gab Pay
In response to the long list of content creators and business owners who have been left without an ability to perform basic banking due to modern canceling, the good folks at Gab came up with their own system. Gab Pay works through bank transfers instead of credit cards, to cut out the middle men who act as censors. I'm proud to accept donations through Gab Pay.
Donate via Venmo
You can donate to me using Venmo on your computer or phone. Just use my username: @CrusaderGal.
My Amazon Wish List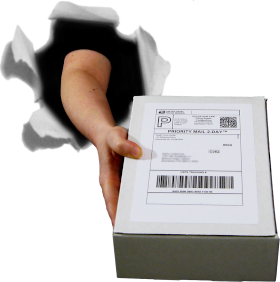 Another way that you can assist is by purchasing work-related items that are on my Amazon wish list. Amazon will automatically send these directly to me. It is a way to know exactly how your donation will be used. Depending upon our current needs, items on the wish list can range from $10 USD to $500. The items are usually on the lower end of cost.
Send Donations or Items
If you would like to donate by check or money order, or have something you would like to send, please use the following address:
The Crusader Gal
PO Box 20564
Winston Salem, NC 27120
Even More Ways To Help
PayPal Donations
Branded Merchandise (T-shirts, mugs, etc.)
Shoulders of Saints (another project of mine)
Bitcoin Donations: 16ZcMaXjzEKbHbqGVWzCEZhPtvRfqtMXhn